Quality Home Care in Norwich
A Leading Norwich Home Care Provider
Nouveau Care has been providing quality home care in Norwich since 2015. We're accredited by Norfolk County Council and the NHS to provide Norwich home care services, meaning you're in safe hands with us. We specialise in domiciliary care or home care services, but we also provide live-in care, sits and staffing in Norwich & Norfolk.
The Care Quality Commission regulate all care services in the UK. The CQC have rated us as 'Good' since 2017 – a fact we're very proud of! If you're looking for reliable home care in Norwich & Norfolk, call us today on (01603)765875.
From Personal Care to Dementia Care at Home
Whether you're looking for companionship or help at home with personal care in Norwich, we can help. We have years of experience with home care for dementia, stroke recovery and mobility issues. Our local home care services can support with everything from medication to meals, and we're great at getting you the right help at the right time. We're used to picking up on illnesses & infections and liaising with GPs and pharmacies. We'll know when to get you a needs assessment as your care needs change & how to make your referral.
We're proud to say industry regulators the Care Quality Commission have rated us 'Good' since 2017.
Trusted by Local Authorities & NHS
We've been an accredited home care provider for Norfolk County Council since 2016 and an NHS provider since 2017.
Connected to Healthcare Infrastructure
We're always working with local OTs, nurses, pharmacies and GPs in Norwich so we can get you the right healthcare intervention exactly when you need it.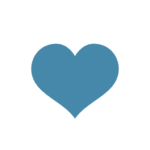 Live In Care Services
Find Out About our Norfolk Live In Care Services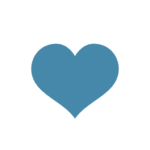 Our Care Services
Learn More About our Norwich Care Services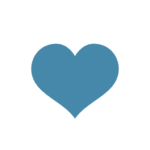 Jobs in Care
Work for Nouveau Care in Home Care & More
Great Home Care in Norfolk
Because Norfolk has a higher percentage of over 65s than most of the country, this age group is our speciality.
We provide home care services for people with dementia and Alzheimer's, mobility issues and people coping with stroke rehabilitation.
It's common to need home care after a spell in hospital, or having suffered a fall. Sometimes you might just need support to become independent again.
Need our Help?
We're only too happy to oblige.
Dementia Care at Home in Norwich
Dementia accounts for the majority of home care delivered in the UK, and Alzheimer's is the most common form of dementia. As a progressive condition, dementia requires more care as it develops. Dementia care typically starts with some support to keep a routine – from medication support to help with meals and maintaining personal care.
Dementia sufferers also experience anxiety with the condition, and support from people who understand this is key. Carers trained in dementia care from Nouveau Care will understand how to avoid triggering the anxiety and worry associated with dementia. Evening support for dementia is also very important, as dementia sufferers may experience 'sundowning'. This is a tendency to become agitated, aggressive or confused and it happens in the evenings and late afternoons.
Sleep is an important factor for dementia care, and strong lights or loud noises can be sources of confusion or anxiety. It is particularly important to maintain a good sleep routine at night.
Family Member with Dementia?
We can help!
Home Care in Norwich after a Fall
Falls are often an early sign of needing some further care and support at home. Even if they are quite minor, they often cause a great deal of anxiety and loss of confidence.
Falls can be caused by balance and muscle issues, but are often because of the dizziness or brief losses of consciousness associated with various health conditions.
Frequently people who experience falls report being 'upright one moment then on the floor the next'.
Commonly, falls occur while standing up from being seated or lying down in bed.
Maintaining and sustaining mobility is an important factor in falls prevention.
Nouveau Care in Norwich can provide all manner of support with falls care, from help to mobilise to assisting with regaining confidence around the home.
Loved One Experienced a Fall?
We can help!
Supporting Welfare & Wellbeing
Ensuring welfare is supported is a significant factor in home care. Simply checking someone is safe and well is often more important than any other support – particularly when it comes to monitoring changes in health. With any condition that can affect the over 65s, early detection is usually vital to recovery or even mortality in the case of a heart attack or stroke.
The most common health conditions that are picked up on by home care services are infections and adverse reactions to medication. Often failure to tend to personal care adequately leads to UTIs or water infections, which can be very serious if not treated quickly with antibiotics.
Older people also tend to be taking a range of medicines which they may have a reaction to without understanding the cause. Medication is also usually one of the first things to be mismanaged with the onset of dementia.
Need to Ensure They're Safe?
That's our specialty!

The falls service is provided county-wide and provides home-based assessment to identify the factors and risks, which may contribute to a person's falls.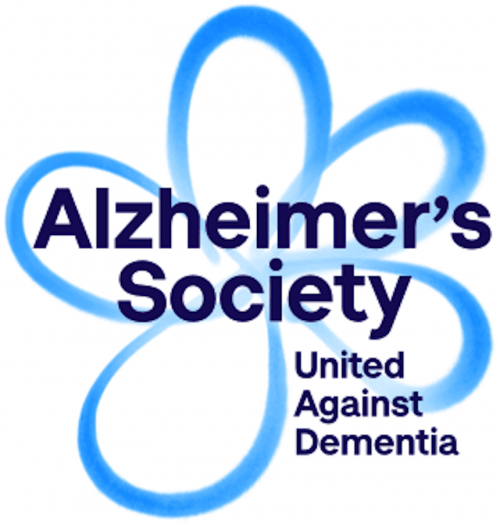 The Alzheimer's Society is the authority in the UK for Alzheimer's Disease and dementia.