Work as an International Nurse in the UK
Apply to Move to the UK and Work as a Nurse
We're Recruiting International Nurses to Work in the UK
Nouveau Care provides nursing and healthcare staff to healthcare establishments across the UK. There is currently a significant shortage of nurses in the UK and qualified nurses are in high demand. Here at Nouveau Care we facilitate the recruitment of overseas nurses on behalf of hospitals and care homes across the UK. We can connect you with UK employers & work with you to find sponsorship and a permanent well-paid nurse role in the UK.
Why Work in the UK as an International Nurse?
In the UK, nurses are in short supply and your skillset is in high demand. Nurses with good experience can expect to earn as much as £108,000 per year at Band 9, and salaries are rising for entry level roles due to the nurse shortages. You'll be sponsored by an employer for anything between 3-5 years after which time you'll be able to apply for permanent residency. Often, employers will make significant contributions to the costs of your relocation. They're usually more than willing to work with you to register with the Nursing & Midwifery Council and pass the relevant exams for entry into the nursing profession in the UK.
Current International Nurse Jobs
How Can I Work as a Nurse in the UK?
All nurses working in the UK need to register with the NMC, or Nursing and Midwifery Council. The NMC is the regulatory body for nurses. To do this, you'll need to find a UK employer to sponsor your visa and apply for a UK Work Permit. All UK nurses registered with the NMC are given a PIN number & you can't practise without one.
Depending on where you qualified, the NMC will decide whether you need any additional courses to ensure you can adapt your qualification to work in the UK as a nurse.
In all cases, you'll need to prove your competency in English unless you qualified in an English speaking country. Luckily it's possible to do all of this from your own country and entirely remotely. Nurses in the UK are in high demand and the rules have been relaxed to allow more nurses to enter the UK from overseas.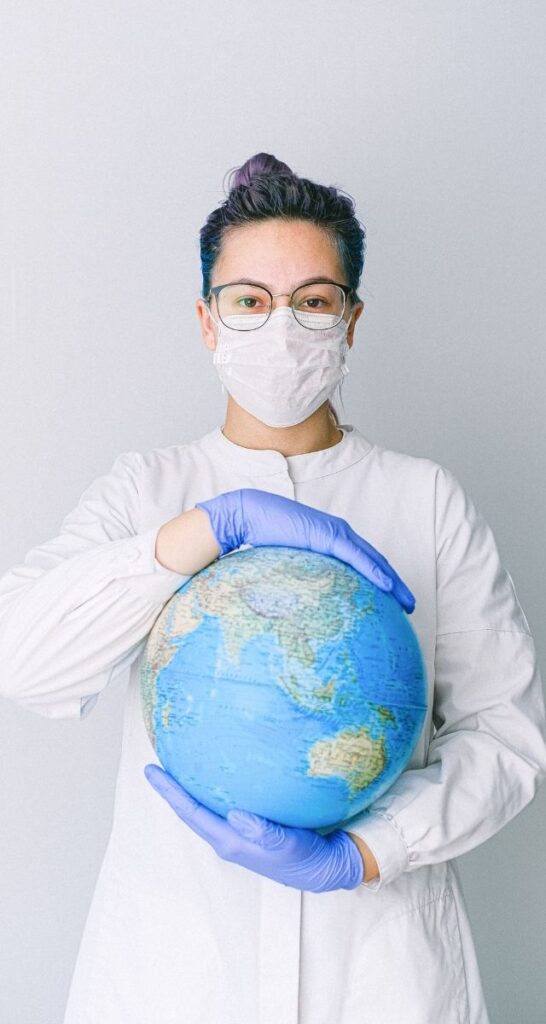 Assistance to Relocate to the UK & Settle
Our employers will help international nurses to move and settle in to life in the UK & even pay for flights in most cases. If you're being reimbursed for this. we'll take care of all the arrangements.
Our employers will help you find temporary accommodation and typically assist with costs for the first few months. We'll ensure all the arramgements are taken care of and help you negotiate with your new employer.
Guidance for Exams & Registration
Your employer will be able to provide guidance for you to get through your IELTS or OET exams and register with the NMC. This is a necessary step and employers typically cover the costs involved. We can help arrange your exams through UK based organisations & assist with the NMC registration process.
Relocating to the UK to Work as a Nurse
When relocating to the UK to work as a nurse, accommodation is only the first step. You'll also need to set up bank accounts, find local amenities and negotiate the UK tax system. We can provide initial support with this, but your employer will be best placed to guide you in finding what you need in the area of the UK you'll be relocating to. We'll ensure any questions you might have are answered by either party before you emigrate, and help you understand the support your new employer is able to offer.
Getting Your UK Visa as an International Nurse
Your employer will have a licence from the UK government to sponsor overseas workers, and will be able to allocate a Certificate of Sponsorship to you. Once you are sponsored you will be able to apply for a Health Care Worker Visa, which is a special visa for shortage occupations in the healthcare sector. You'll typically get a decision within 3 weeks. Your pay will be governed by your banding under the NHS, but your employer will be legally obliged to pay you this as a minimum. Currently, a Band 5 Nurse in the NHS earns £24,907 per year.
Passing IELTS or OET and Registering with the NMC
To work in the UK as an international nurse, you'll need to demonstrate a good level of English by passing an exam. You'll register with the NMC, who will also test your knowledge in your field before giving you your PIN. You may have already organised your IELTS or OET and attained a score – this certianly improves your chances of selection. The NMC currently require an overall score of at least 7 for IELTS with at least 6.5 in writing & 7 in reading, listening and speaking. For OET, grade C+ is required for writing with a B for reading, listening and speaking.