Temporary Agency Staff for Care Homes & Healthcare Providers
Care Staffing in Norwich & Norfolk
We provide temporary care staffing in Norwich & Norfolk. We can get you trained care staff quickly to cover shifts at short notice in your care home or healthcare setting. Call us first for your care staffing requirements in Norwich & Norfolk.
Healthcare Assistants & Agency Nurses in Norwich & Norfolk
If you need agency nursing or healthcare assistants for care homes and other care settings we're also able to help. If you're looking for a nurse or healthcare assistant recruitment agency in Norwich, call us today on (01603)765875. 
We've been rated 'Good' by the Care Quality Commission for 5 years running
Approved by Local Authorities & NHS
We're an accredited domiciliary care provider for Norfolk County Council and our local NHS CCG
Trusted by Local Care Providers
We're trusted by Norwich care providers to supply reliable and well trained staff consistently
Rated 'Good' by the Care Quality Commission
Our domiciliary care service is well rated by the Care Quality Commission, and the same level of quality applies to our care agency staff.
The high standard of training and recruitment for our Home Care Assistants apply to our Healthcare Assistants – they are given mandatory training to Care Certificate standards and subject to Enhanced DBS Checks.
Since we are regulated by the CQC, you can be sure that we understand the training requirements in the care industry and can provide great quality staffing to your healthcare setting.
We run a home care service so you can be sure that we understand the issues around staffing and meeting CQC regulation. We can help you remain compliant at all times.
Low Rates for Healthcare Staffing in Norwich
Our rates for agency staff for care homes start at £14.50, so we can provide a sustainable solution to your care staff needs.
We're not interested in profiteering from providing care staff. We want to develop working relationships with our clients & provide reliable care staffing services over the long term.
Call us to discuss rates for agency nurses in Norwich & Norfolk.
Contact us with your Staffing Requirements
Want to learn more about our care staff for Norfolk? We're only too happy to help! Get in touch and we'll answer your questions:
Care Staff Training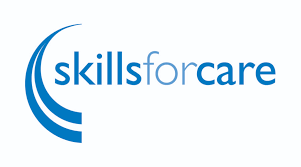 Skills for Care is the leading resource for care industry training & best practice in the UK.
Their website contains lots of useful information on employment in care, including apprenticeships & career development.
For more information, visit the site here:

The Care Quality Commission regulates all healthcare activity in the UK.
All healthcare providers must register with the CQC & be subject to inspection and ratings.
See our rating here:
https://nouveaucare.co.uk/regulation/
Find out more about the CQC here: