"Looking for Home Care in Norwich? Look to Nouveau Care."
Nouveau Care specialises in home care services to support Norwich, Norfolk and surrounding areas. We have been providing quality home care to Norwich since 2015, so you're in safe hands with our carers.
Our aim is to maintain your independence & tailor our service to you, by supporting you with any daily tasks you might require and tending to your ongoing needs.
We can fulfil hourly visits to you in your own home to provide all manner of care services, from one hour per week to four care visits daily.
All our visits are fully electronically monitored, so that you can be sure our service is reliable and consistent, and that it keeps you safe.
Our services are fully regulated by the Care Quality Commission and all our staff are subject to DBS checks.
"Ask us about Quality Home Care Services in Norwich."
Passionate about Care?
Perhaps it could be your vocation!
Nouveau Care can provide care in Norwich & Norfolk for all manner of conditions that entail some home assistance – we mostly provide help for over 65s, but we can provide care services for anyone over the age of 18.
We specialise in dementia and Alzheimers, but we also commonly care for service users with any similar cognitive issues; or who have suffered strokes, have Parkinson's disease, or any other condition which impedes mobility.
We can assist those who have suffered spinal injuries or have spina bifida, and almost any other physical disability which restricts the service user to a wheelchair.
We provide end of life or palliative care services where our service users choose to remain at home.
We take care of those who need respite after a spell in hospital or a fall, or simply need to adjust to a new condition & regain independence.
Whatever care support you require, we're here to listen to your needs & look after them as best as we can.
We're here to answer your questions – just submit some details & we'll get back to you quickly.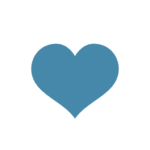 Here Looking for Work?
Step right this way!
Nouveau Care can provide assistance with personal care and dressing for the day – whether you need full assistance or just the smallest element of help to keep yourself doing this independently.
We can help you manage incontinence, assist with catheters or stomas, or even just tending to cream application if it's needed.
We take care of prompting or administering your medication if you need help, and we can collect prescriptions from pharmacies, help organise GP appointments and even help you get to them.
We assist with meals and shopping, and we can attend to organising a balanced diet and manage your food.
We're happy to help with household cleaning, take charge of laundry management, and turn our attention to all other household tasks.
Sometimes you might just need companionship & a cup of tea – we can certainly help with this too!
Even if you are fully independent around the home, sometimes you or your relatives just like to be reassured that some has checked in on you & made sure you're kept safe.
"From one hour per week to four per day, and a little help here and there to fully dependent."
Passionate about Care?
Perhaps it could be your vocation!

The Care Quality Commission regulates all healthcare activity in the UK. All healthcare providers must register with the CQC & be subject to inspection and ratings.